Shizuoka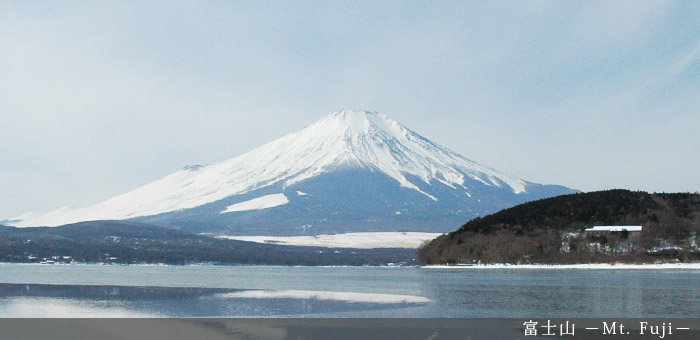 Shizuoka is famous for three things- Mount Fuji (the highest mountain in Japan), Onsen (Japanese hot springs) and Japanese tea. It is a unique experience to look out on Mount Fuji while relaxing in a traditional-style hot spring bath.
Many hotels and ryokans are located around Mount Fuji in Shizuoka.
If you are interested in trying some Japanese food, we would recommend some delicious sushi with Japanese tea and Wasabi - a special product of Shizuoka.

It is located in Shizuoka prefecture, eastern foot of Mt. Fuji. There is the most popular outlet mall in there and there are various kinds of shops included luxury and casual. It is also very easy to access from Hakone.
You can get the directly buses to the 5th of Mt. Fuji (Shojisubashiriguchi / the lowest of the 5th station in Mt. Fuji) from Gotemba rail station.


GOTEMBA PREMIUM OUTLETS®


Fuji Safari Park


Chichibu Memorial Park

From Shinjuku Station

By Expressway bus [Approx. 100 minutes / 1,680yen]
Shinjuku Expressway Bus Terminal → (Expressway bus : 100 minutes / 1,680yen) → Gotemba Station

It is located northeast of Izu Peninsula (Izu hanto) and easy to access from Tokyo. There is beautiful beaches, mountains and hot springs which is one of the famous onsen resorts in Japan. Thanks to the city location, you can also enjoy fresh sea food and there are many marine activities for the holiday.


Atami-onsen English Menu's Spots


Atami Onsen (Hot spring)


MOA Museum of Art

From Tokyo Station

By Shinkansen [Approx. 45 minutes / 3,670yen]
Tokyo Station → (JR Tokaido Shinkansen "Kodama": about 45 minutes / 3,670yen) → Atami Station
From Shizuoka Station

By train [Approx. 90 minutes / 1,320yen]
Shizuoka Station → (JR Tokaido Main Line : about 90 minutes / 1,320yen) → Atami Station

Izu peninsula (Izu-Hanto) is located in Shizuoka prefecture (west of Tokyo) and well-known popular resort and holiday area with hot springs (Onsen), beautiful beaches and natures. It is very convenient to access from Tokyo by trains, buses and cars.


Shuzenji Onsen


Izunagaoka Onsen Ryokan Cooperative


Kawazu Onsen Tourist Association

From Tokyo Station

To Izu-Kogen Station [Approx. 120 minutes / 4,680yen(Odorik), 5,680yen(Super View Odoriko)]
Tokyo Station → (JR Ltd. Exp. "Odoriko" or "Super View Odoriko") → Izu-Kogen Station



To Izu-Atagawa Station [Approx. 135 minutes / 5,020yen(Odorik), 6,020yen(Super View Odoriko)]
Tokyo Station → (JR Ltd. Exp. "Odoriko" or "Super View Odoriko") → Izu-Atagawa Station



To Izu-Inatori Station [Approx. 140 minutes / 5,200yen(Odorik), 6,200yen(Super View Odoriko)]
Tokyo Station → (JR Ltd. Exp. "Odoriko" or "Super View Odoriko") → Izu-Inatori Station



To Kawazu Station [Approx. 150 minutes / 5,390yen(Odorik), 6,390yen(Super View Odoriko)]
Tokyo Station → (JR Ltd. Exp. "Odoriko" or "Super View Odoriko") → Kawazu Station



To Izukyu Shimoda Station [Approx. 165 minutes / 5,640yen(Odorik), 6,640yen(Super View Odoriko)]
Tokyo Station → (JR Ltd. Exp. "Odoriko" or "Super View Odoriko") → Izukyu Shimoda Station



To Shuzenji Station [Approx. 80 minutes / 4,510yen]
Tokyo Station → (JR Shinkansen "Hikari" : about 44 minutes / 4,000yen) → Mishima Station → (Izuhakone Sunzu Line : about 34 minutes / 510yen) → Shuzenji Station