Okayama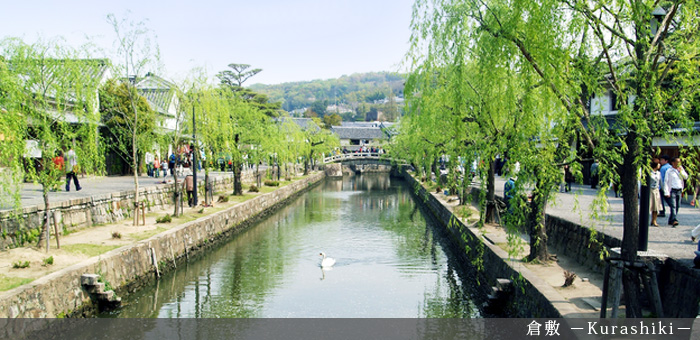 Okayama is located in the west of Japan, next to Hyogo and Hiroshima.
It is famous for Bizen pottery, which has been produced for over 1000 years. A variety of foods can also be enjoyed here, including mackerel sushi and Japanese-Spanish mackerel platters. Many kinds of peach, muscat and pione (large grapes) are produced in Okayama and sold throughout Japan.
The climate is mild, so visitors can enjoy the region's natural scenery all year round. Okayama is also famous for it's onsen (hot-spring baths), which attract visitors from all across Japan. There are also a lot of other popular tourist attractions, including Kurashiki, a historic town known for it's distinctive white-walled structures.



Okayama Castle
Approx. 5 minutes from JR Okayama station by tram, then get off Joka station and 15 minutes walk
It is three Great Gardens of Japan. The castle is called "Ujo" due to its own color black.
The castle is called "Ujo" due to that black color appearance. You can view whole Okayama city from the main castle tower.
The garden is well-known as three Great Gardens of Japan with Kenrokuen (Kanazawa) and Kairakuen (Mito). It is designated as a nation's special place of scenic beauty.
The land is about 13ha. There are Enyotei (main building), Noh stage, pond, artificial hill, plum-grove and tea field. Also it is used grasses widely, which is rare to see at Japanese gardens. The garden has got the best score 3 stars from Michelin Green Guide.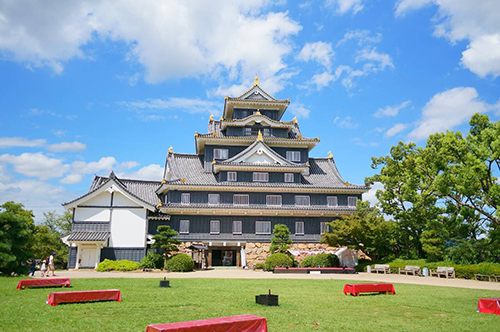 From Shin-Osaka Station to Okayama Station by Shinkansen [Approx. 46 minutes / 6,230yen]
Shin-Osaka Station → (JR Tokaido Shinkansen "Nozomi" : about 46 minutes / 6,230yen) → Okayama Station



From Osaka Station to Okayama Station by expressway bus [Approx. 3 hours / 3,150yen]
Osaka Station → (Expressway bus : about 3 hours / 3,150yen) → Okayama Station